Call Whisper is a fantastic service which you can use to identify your incoming calls.  Your call whisper can be completely customised and will play a short message to you (not the caller) prior to the call being connected.  This is great if you use your personal phone to answer business calls or if you need to distinguish which phone number was rung or which menu option the caller selected.
Call whisper are added onto your call group.  To add a call whisper follow the below instructions
Firstly create your call whisper.  From the Dashboard click on "My Media"

Then click on "Create new media"

Here you can upload your own custom media, or you can type in your script into the Text to speech boxes.  You can also choose the language and voice model which you want – Click Preview to ensure you are happy and then click "Create & save"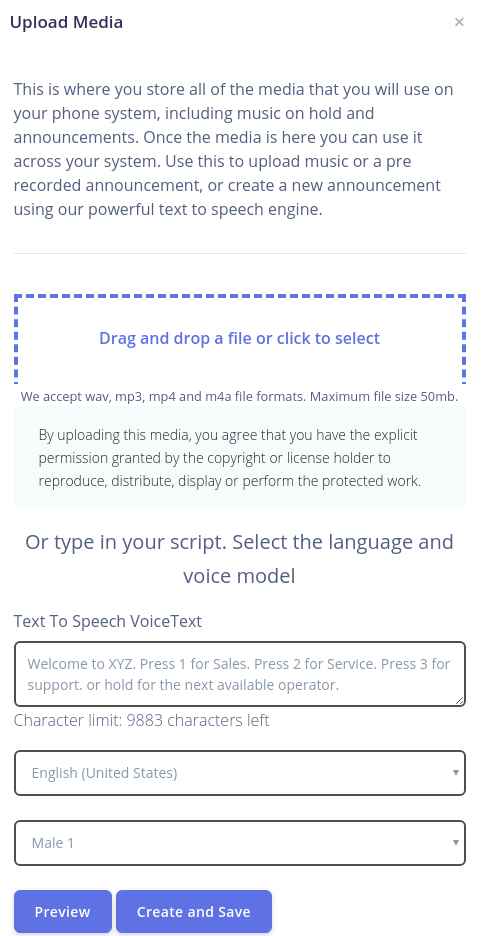 Now you have created your media you need to assign it to your call group. From the dashboard go to "Call forwarding Groups"

Then find the group which you would like to attach the whisper to and click on the "Edit" button in the top right corner

Next select the option "Call whisper"

Click "Turn on" to activate the service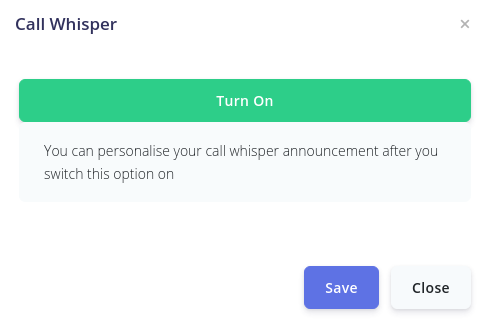 Then use the dropdown box to add your media file & click "Save"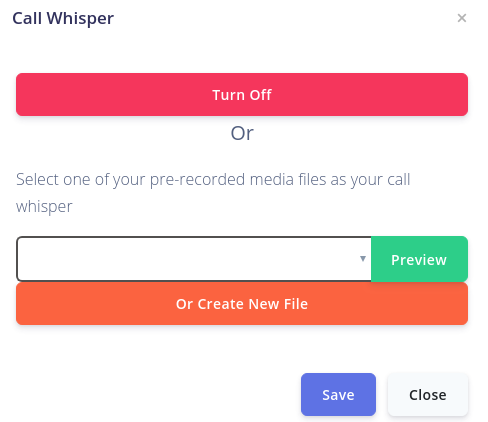 Your call whisper will be activated and ready to use
Please note – Call whispers are added onto call groups, if you are looking to use this feature to tell which number or menu option is used then each number or menu option will need to have their own call group.  Call groups can be added to your account for just £1 each per month.