How can I add a IVR Menu / Auto attendant?
Adding an IVR menu is done via your customer portal.  
From your portal dashboard click on "IVR Menus"

Then click "Add new menu"
Ensure you have enough credit on your account and click "purchase" and then confirm

This will then create a basic menu setup which you will need to edit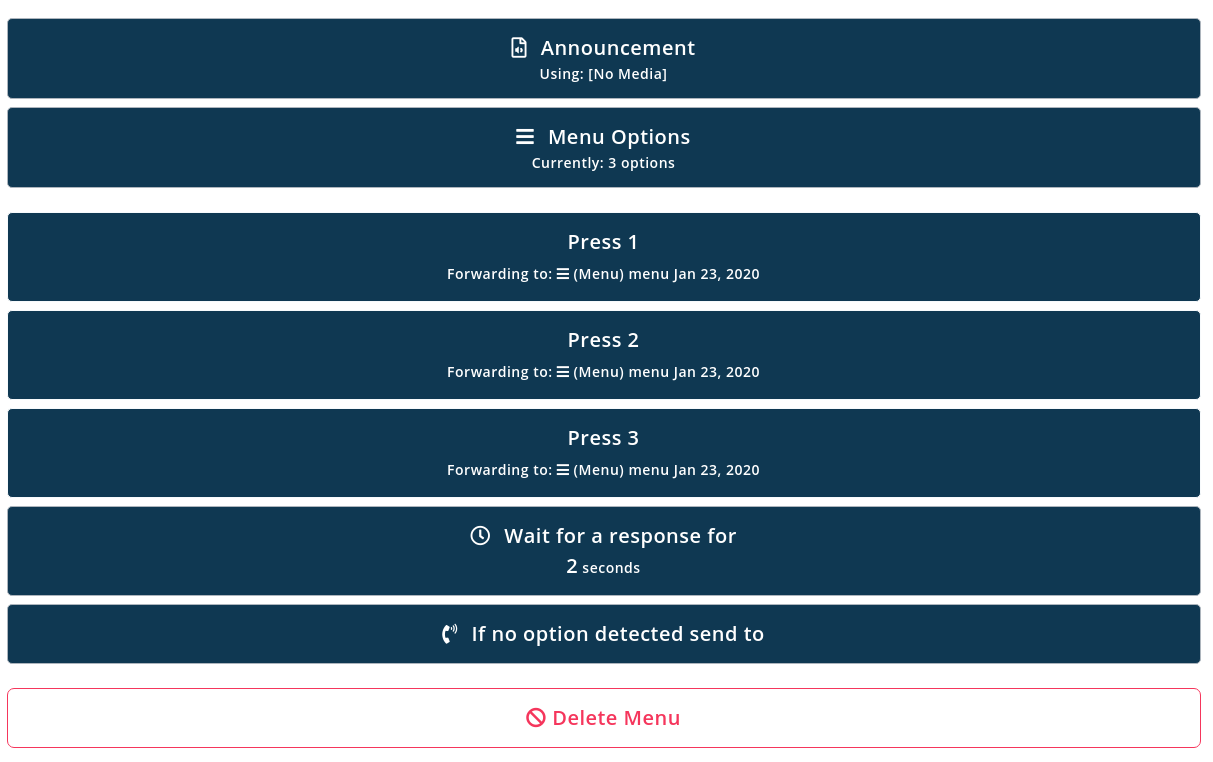 Firstly, you will need to add your media announcement (voice recording) to the menu, this is what will be played to your callers.  To do this click on the top option "announcement"

Then you can use the drop down menu to attach your media (if you have already created your announcement) or click on "Create or upload new media"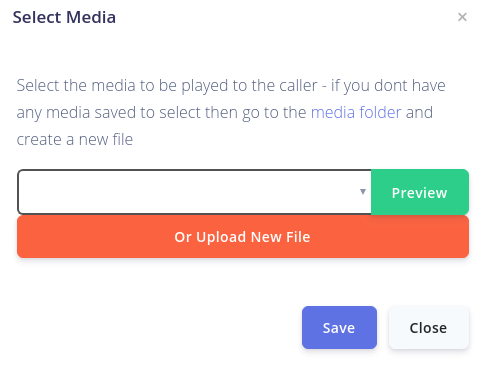 If you need to create new media then you can either upload a media file which you may have, or you can use our text to speech tool to easily create your welcome message.  Once done, just click "Save"
Once you have added your media, you can then set your menu options.  We have automatically given you 3 options, but if you need more then click on "menu options" and this will give you a dropdown for you to add more options

Once happy that you have the correct number of options you just need to set the destinations for each.  Click on the menu option to edit each. Each option has to have a destination, so we automatically set the destination as the menu (so it loops back)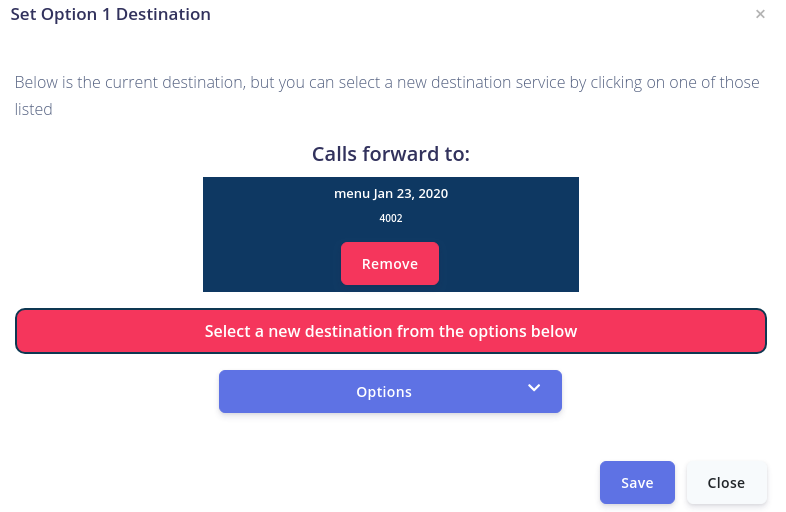 To change this click on "options"  Here you will see all the different destinations that you can send the calls to. Just choose which option you want to use.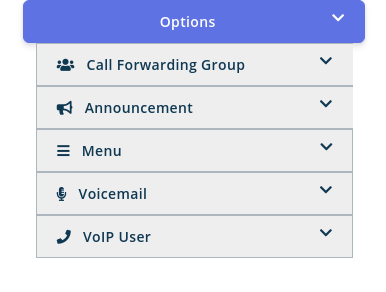 Here we will be sending calls to our Sales Group, so click on "call forwarding group" and Select the group you want to use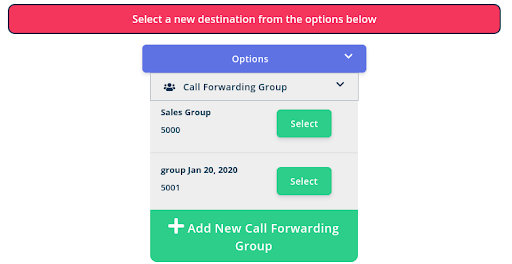 Continue with this process until all of your menu options are routed to their correct destinations.  You can then check the remaining settings are as you require for the response time and what to do if no option pressed.
Once you have created your menu, if you want to start using it straight away, just make sure that your number is now forwarded directly into the menu.  So, from your dashboard go to "My Numbers". Click on "manage my number", then "click here to change where calls are sent to" and from the options box choose "menu" and select your menu.